We carry a large selection of bulk products.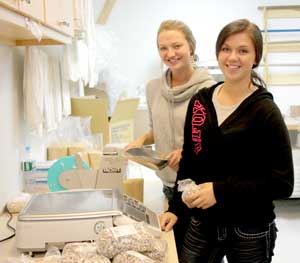 Golden Harvest was founded in 1998 by offering smaller quantities of bulk products at better prices, and today we only have more to offer. We carry thousands of bulk items, below are just a few of the products that we carry. Please stop in to see us or call if there is something specific that you may need.

Beans and Legumes
we offer over 20 varieties of organic beans and legumes and 5 organic bean soup mixes.
Flours and Grains
We offer a wide variety of unique grains and flours, including some ancient grains and many gluten free flours and grains.
Spices and Teas
We offer frontier 100% organic bulk spices and teas available by the ounce. We also offer a large selection of very reasonably priced bulk teas and spices.
Nuts and Dried Fruits
We carry a large selection of raw and organic nuts, healthful dried fruits and snacks to satisfy every taste.