We carry a complete line of health and beauty products.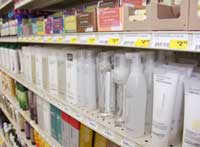 We carry natural and organic products that are not harsh or harmful to your body.

One of Our Featured Products
The Young Living essential oils pure enough to use orally, topically and for aroma therapy. Their extraction process is steam distilled or cold pressed.